Flexible bender to bend from 0 ° to 120 °, upstand height from 30 mm up to 200 mm.
Universal mobile bending tool to bend and form all kind of materials straight, concave or convex.
With 4 guide rollers the Supra-Bender offers you a stabil guidance and an easy handling.
This bender forms many profiles. Bending up and down, making drip edges, eaves cladding, valley constructions, windowsills and many more. Bending height is continously adjustable (graduation in mm and inch).
Benefits:
Flexible manufacturing process
Easy customization and freedom when it comes to giving shape to a profiled section even at the jobsite
Shorter travelling time
The required tools are small and affordable
Shorter production times imply prompt delivery and a faster completion of the job
Optimal leverage making work even more easy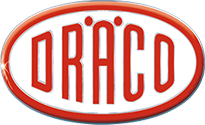 Since 1951, DRÄCO has been a partner to the trade and industry, clients require the same quality and service they expect of themselves. Quality products, quality control, customer feedback, and practical testing form the basis of their brand's philosophy.