Cordless Metal Shear 3010 Ni-MH
up to 1.0 mm sheet metal
Agile shear, handy for tight radii (50 mm) and therefore ideal for roof plumbers, interior fittings (for example, ceiling construction – installation of spots) and motor vehicle workshops (for example, when installing sun roofs).
Knives and jaws can be reground. These robust schears are used both in assembly and in mass production by means of linear guide systems can be used.
5-piece 12 volt professional set AK 3010 Ni-MH consists of:
1 cordless shear AK 3010,
2 batteries MXL12,
1 charger RC and
1 transportbox.
The cordless system 3000:
ergonomic designed motor

Power Plus motor: 30% more power

3.0 Ah 36,0 Wh highest quality, long life battery packs

cutting up to 120 meters with one battery charge

universal rapid charger RC


charger is suitable for charging all systems 3000 battery packs

computer controlled pulse charging technology charges batteries quickly and gently, leading to a threefold increase in life of battery packs

fail-safe polarity protection

fully automatic functions: continuous temperature monitoring and switching from quick charge to trickle charge make overcharging impossible!

LED control panel reports charging status or malfunction

in conjunction with battery charger RC, batteries can be charged 3000 times or more

no "memory effect"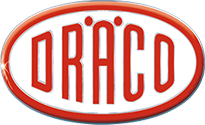 Since 1951, DRÄCO has been a partner to the trade and industry, clients require the same quality and service they expect of themselves. Quality products, quality control, customer feedback, and practical testing form the basis of their brand's philosophy.