Batten cap systems not only contribute to the architectual design of the roof but are highly functional and one of the oldest rooting systems still in use. Without any tools, the Hand Seamer K 6 is adjustable for batten T-caps from 45-65 mm and is suitable for materials up to 0,8 mm in thickness.
T-caps from 45-65 mm
closing length: 210 mm
fast and efficient
suitable for all roofing metals up to 0,8 mm in thickness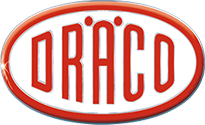 Since 1951, DRÄCO has been a partner to the trade and industry, clients require the same quality and service they expect of themselves. Quality products, quality control, customer feedback, and practical testing form the basis of their brand's philosophy.