Bends straight and curved metal up to 90° with the Eco-Bender 3 and Flange & Curve Bender, then bending up to 180° with the Single Disc-Bender .
Includes
Eco-Bender 3/200.
Single Disc-Bender.
Flange & Curve Bender BKK 25.
Tinsmith's gloves: Perfect Fit.
Tinsmith's pencil.
FOC ruler.
Carry case.
Applications
Flashings.
Standing seam.
Battens.
Welts.
Roof details.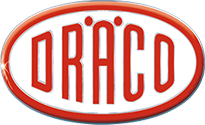 Since 1951, DRÄCO has been a partner to the trade and industry, clients require the same quality and service they expect of themselves. Quality products, quality control, customer feedback, and practical testing form the basis of their brand's philosophy.